Spring Workshops!
For girls* (ages 10-16): February 8, 2020 -- Register now!
For women* (ages 18+): February 22, 2020 -- Register now!
Check out more about these Spring workshops. We hope to see you there!
Follow us on Facebook and sign up for our email list to stay in touch!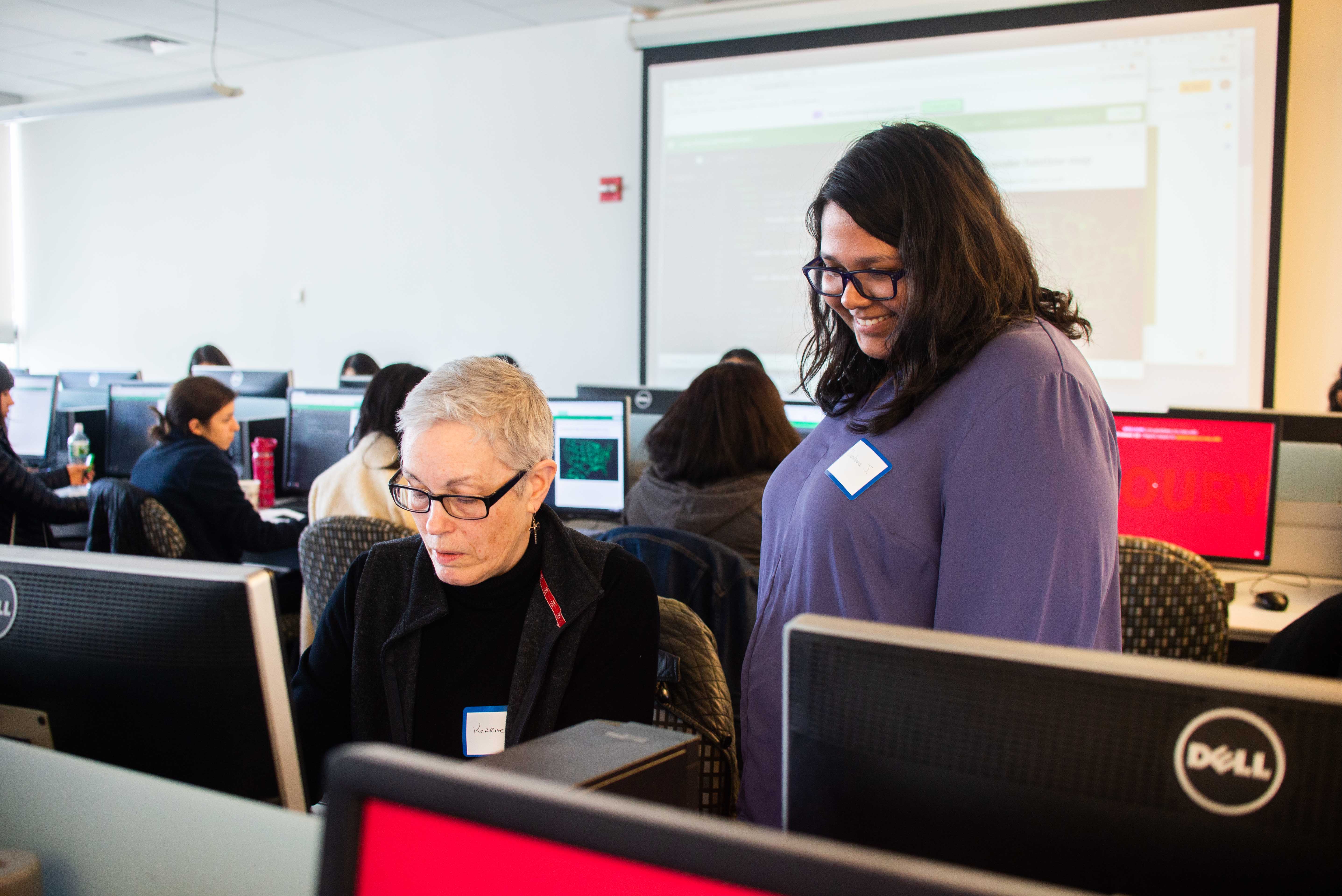 Join us at a workshop!
Women's Community of Code offers free computer science workshops for girls* and women* to spark engagement and interest in Computer Science. (*Inclusive definition. Anyone who identifies as a woman/girl in any way that is significant to them is welcome.)
Khoury College Professors Laney Strange and Ben Hescott launched Women's Community of Code in 2017, and we've hosted dozens of girls and women here on our Boston campus to learn about coding and to meet and support others. At a typical workshop, Dr. Strange and a fabulous cohort of current computer science students conduct a fun a interactive learning experience that includes an introduction to computer programming, hands-on coding assignments, and usually a pretty awesome project you can keep working on forever.
All of our workshops are beginner-friendly. Everyone is welcome, and we always have fun!
Our women's workshops (ages 18+) introduces practical computer science techniques for adults. We've learned how to build web sites from scratch using HTML and JavaScript, how to use Python to analyze data, and how to create compelling and effective visualizations of big data.
Our girls' workshops (ages 10-16) are fun, fast-paced, and allow for tons of creativity. We've learned how to build games and stories using the Alice programming language, how to do drawing and animation using ProcessingJS, how to solve encryptions, and lots more. Our girls' workshop also feature guest speakers who are "girls of code" themselves. Speakers share their career paths to and within STEM, which are many and varied. We love to talk about all the different ways we can pursue our passions.
Above all, Women's Community of Code of Code is a community. We are proud to be part of a group that fosters support and encouragement among women in STEM, and we hope that you will join us!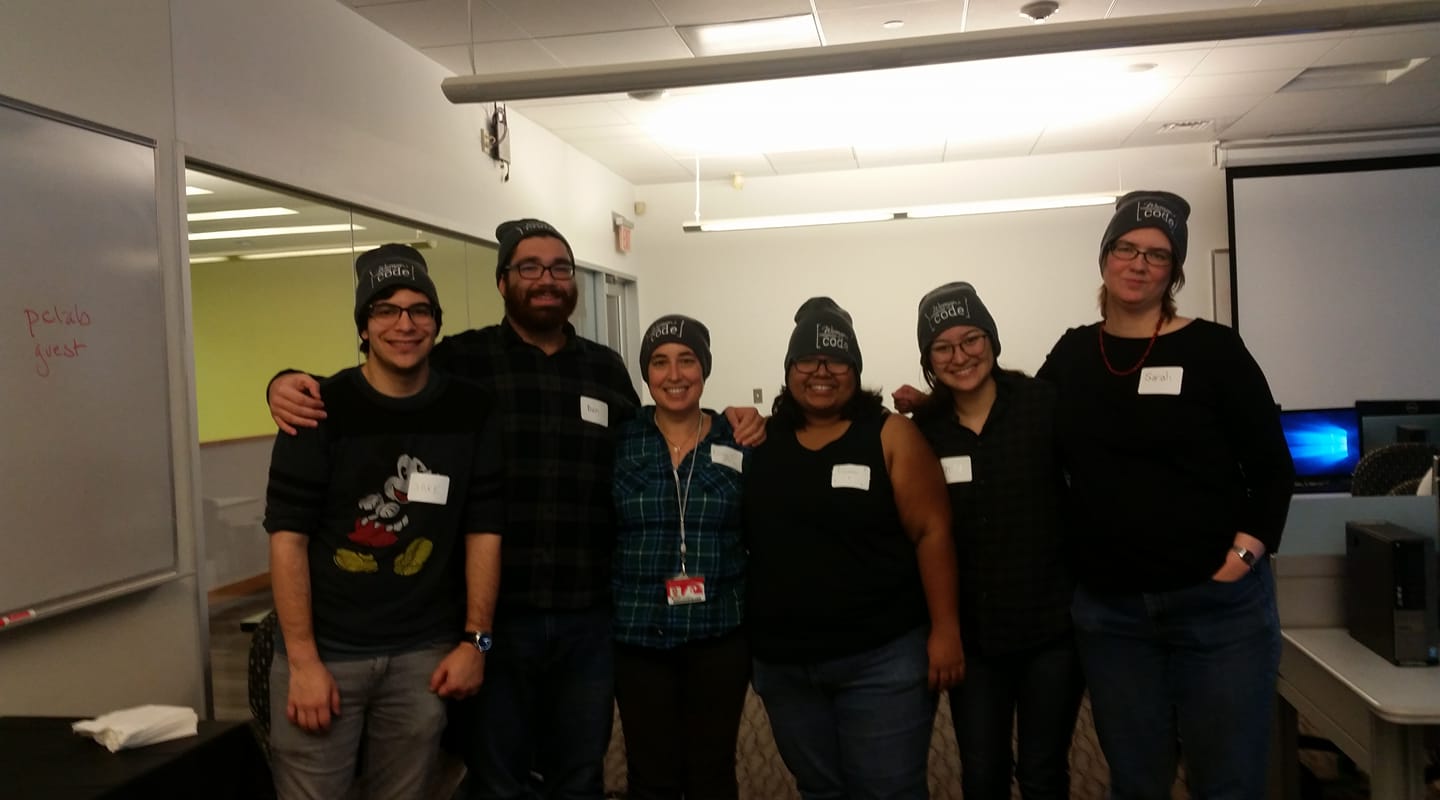 WCoC Volunteers!
WHY DOES IT MATTER?
The U.S. Labor Department has estimated that there will be 1.4 million jobs openings for computer-related occupations this decade, and the median job for people with a computer-science degree pays around $80,000 to $100,000. Of the STEM fields, computer science and computer engineering have the highest median earnings for recent college graduates without advanced degrees, and only around 12% are women. We want to change this!