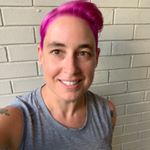 Dr. Laney Strange (she/her)
Associate Teaching Professor
Area Chair & Director - Broadening Participation
Recent and upcoming courses
  DS2000 Programming with Data ( Spring 2023 )

  CS180 Align Identity Seminar ( Spring 2023 )

  CS1800 Discrete Structures ( Fall 2022 )

  DS2001 CS Practicum for DS2000 ( Fall 2022 )

  DS2500/DS2501 Intermediate Programming with Data ( Spring 2022 )

  DS2000 Programming with Data ( Spring 2022 )
Teaching Related
Links
Videos
I care a lot about diversity and inclusion in computer science. As Director of Broadening Participation, I work on making our classrooms inclusive and welcoming for students who have been historically underrepresented in computer science. (Lots more I want to do, too. The list below is a work in progress.)
Current/Recent Work Related to Broadening Participation
SMASH x Northeastern Academic Champion
Khoury College Area Chair: Broadening Participation. We don't have departments here, but we have Impact Areas as of Fall 2022, and I lead the one related to diversity & inclusion.
CS & Ethics Research Fellowship - collaboration with Profs. Vance Ricks and Meica Magnani. Check back for updates on the 2023 cohort applications!
Apply for Khoury funding to attend Grace Hopper, Tapia, or another comp sci conference (I'm on the committee -- deadline June 1st to apply for conferences in the fall!)
Faculty advisor for student groups FirstByte, Grad Women Coders, and Code4Community
Women's, Gender, and Sexuality Studies Executive Committee
MAGIC Mentor program (mentor)
NCWIT Aspirations in Computing Awards (reviewer)
Girls Who Code (SIP instructor in Chicago @ Groupon 2015
Download CV

My mission in life is to dismantle computer science's reputation as an intimdating and inaccessible field. I focus a lot on supporting and encouraging women and people of color in computer science. As a field, we have a long way to go with diversity and inclusion, and I want to contribute as much as I can to making computer science welcoming for everyone.

I've been lucky to have incredible teachers -- my first comp sci professor at Simmons College as an undergrad and my PhD advisor at Dartmouth College cared so much about teaching (and about their students) that it really inspired me to do more in computer science. I try to live up to their examples every day.

I didn't write a line of code until college, and to this day I don't write code for fun. But I love it as my job, and the fact that I haven't done it my whole life doesn't make me any less of a computer scientist. No matter when in your life you've tried some programming, or made a career of it -- doesn't matter. We all belong here.
Teaching Experience
Lecturer, Tufts University. Medford, MA.
Instructor, Girls Who Code Summer SIP. Chicago, IL.
Visiting Assistant Professor, Rhodes College. Memphis, TN.
Lecturer, University of Memphis. Memphis, TN.
Professional Experience
Education
PhD in Computer Science

Dartmouth College

B.S. in Computer Science

Simmons College

With my husband Tom in Alaska, 2019. I ran the Anchorage Marathon and saw a moose!

I run (very slowly) with a local running group in my neighborhood, the Dorchester Running Club. I've run a handful of marathons, including one where I came in third-from-last. I am slow, my friends. (Next marathon is Hyannis in March 2023!) In my experience, runners are about the most friendly and welcoming group of people you'll find in any community.


With the Dorchester Running Club

I have two dogs and will talk about them incessantly if you let me.


Grizz & Carol Strange

We also used to have a sweet, mellow bulldog called Tugboat. You might have caught a glimpse of Tugs if you've watched my lecture videos. He died in 2020 after many naps on our comfy couch.


Tugboat Strange (2019)