Tom 'moof' Spindler's home page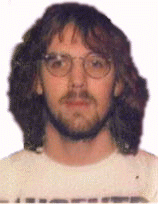 &lt-- an old picture of me, circa 1993.
This page has no useful information.
Laura might have something useful, however.
Here's the stuffed animals page,though.
---
What I do
The previous information here was all wrong, and I'm too lazy to update it right now. Maybe I'll update it during work sometime, though.

Here's the info on dogcows, however.