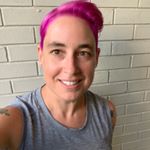 Laney Strange
Associate Teaching Professor
About Me
I'm Laney Strange, an Associate Teaching Professor in Khoury College. You'll find me teaching a lot of intro-type classes, including Fundies, data science, discrete math, as well as the bridge courses in the Align Program.

I became a computer scientist accidentally, when I randomly signed up for intro CS in college because it fit my schedule. I loved that comp sci was kind of like math, except you can actually see your stuff working, which... omg. Amazing. That feeling of finding and fixing a bug, and then running your code to see it do exactly what you intended? Nothing like it.

I'm pretty informal, so feel free to call me Laney. But on the other hand, I'm also Dr. Strange and that's pretty awesome.

Some recent and upcoming courses at Khoury College

  CS1802 Discrete Structures Recitation ( Fall 2020 )
  DS2001 Data Science Programming Practicum ( Fall 2020 )
  CS1800 Discrete Structures ( Summer 2020 )
  DS2000 Programming with Data ( Spring 2020 )
  CS5001 Intensive Foundations of Computer Science - Align (Spring 2020)
  CS1800 Discrete Structures - NU.in (Fall 2019 - London)
  CS2500 Fundamentals of Computer Science - NU.in (Fall 2019 - London)


Download CV

My mission in life is to change the reputation computer science has as an intimdating and inaccessible field. I focus a lot on supporting and encouraging women and people of color in computer science. As a field, we have a long way to go with diversity and inclusion, and I want to contribute as much as I can to making computer science welcoming for everyone.

I've been lucky to have incredible teachers -- my first comp sci professor at Simmons College as an undergrad and my PhD advisor at Dartmouth College cared so much about teaching (and about their students) that it really inspired me to do more in computer science. I try to live up to their examples every day.

I didn't write a line of code until college, and to this day I don't write code for fun. But I love it as my job, and the fact that I haven't done it my whole life doesn't make me any less of a computer scientist. No matter when in your life you've tried some programming, or made a career of it -- doesn't matter. We all belong here.
Teaching
Lecturer, Tufts University. Medford, MA.
Instructor, Girls Who Code Summer SIP. Chicago, IL.
Visiting Assistant Professor, Rhodes College. Memphis, TN.
Lecturer, University of Memphis. Memphis, TN.
Professional
Education
PhD in Computer Science

Dartmouth College

B.S. in Computer Science

Simmons College
The Huntington News

interviewed me one time

and some of my origin story is in there.

My husband Tom and me in Alaska in 2019. I saw a moose!
I run with a local running group in my neighborhood, the

Dorchester Running Club

. I've run a handful of marathons, including the MOST FUN EVER

2018 Millinocket Marathon

, which didn't charge a registration fee but encouraged all the runners to go and spend money to support the small town of Millinocket. In my experience, runners are about the most friendly and welcoming group of people you'll find in any community.

With the Dorchester Running Club
PS here is a picture of my dog, Tugboat.

Tugboat Strange